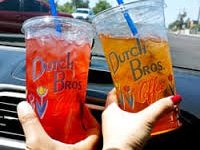 Coronado Students Are Jumping For Java Over The Opening of a New Dutch Bro's
Dj Valdez, Staff Writer
I'm sure you've heard the ecstatic cheering of many students lately. Any idea why? A new Dutch Brothers is about to open up down the road! Located at 870 W Garden of the Gods Rd., i...
March 21 • No Comments
Coronado's "Arabian Nights" Prom is coming, as indicated by pleasant spring weather and the feeling of anticipation in the air. The 2016-2017 Coronado prom court was named o...
March 17 • No Comments
ANNOUNCING THE SECOND ANNUAL COUGAR DAILY MARCH MADNESS BRACKET CHALLENGE
Mara Abernethy, Editor-In-Chief
March is here and thus the Madness begins! The Cougar Daily is proud to announce that the Second Annual Cougar Daily March Madness Bracket tournament kicks off this week!...
March 14 • No Comments
View All »
Isabella Janney, Staff Writer
Girls soccer had their first league game on Tuesday 3/14 against Vista Ridge, ending in a disappointing 0-2 loss for the Cougars. The two goals by Vista Ridge were scored within the first 10 minutes of the game, and the Lady...
March 21 • No Comments
Taylor Dutton, Staff Writer
Right now, our Cougs are on a two game winning-streak! Their first game against Vista Ridge was cut short in the 7th inning and rescheduled due to low visibility in the dark.  However, because the inning was nearly over and ...
March 20 • No Comments
Another Strong Match for Girls Tennis
March 20
On 3/16 girls tennis competed at Lewis Palmer, and although they lost 2-5, their team appears to be c...
Men's Track and Field Shines at First Meet
March 16
The Coronado men's track team kicked off their season on Saturday, 3/11, with a second place finish at ...
Celia Smith: Athlete in the Spotlight
March 15
Celia Smith has left her mark on Coronado High School in her four years as a student athlete. In both b...
View All »
Hamish Shepherd, Writer
On 3/14, the European Union Court of Justice made a ruling on a headscarf ban in the workplace. The ruling stated that a ban was allowed if there was justification for the ban. The ruling set the precede...
March 22 • No Comments
March 2
Residents of Oroville, California, are returning to their homes now that the evacuation order has been l...
Expanding Our Universe: NASA Announces Discovery of 7 Exoplanets
February 28
On 2/22, NASA surprised the world by announcing the discovery of 7 new exoplanets orbiting a nearby dwarf...
Flint, Michigan: Timeline of Crisis
February 27
The water in Flint, Michigan has been lead contaminated since 2014. The contamination started when Flin...
View All »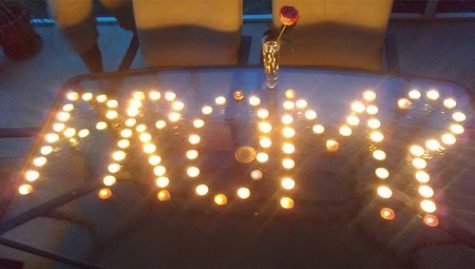 Sierra Meisner, Staff Writer
As spring quickly approaches, so does prom season. For many students, this is one of the most exciting times of their high school career. In the last decade, promposals, or...
March 17 • No Comments
Promposals: Are They Necessary?
March 15
How to Save the Democratic Party
March 14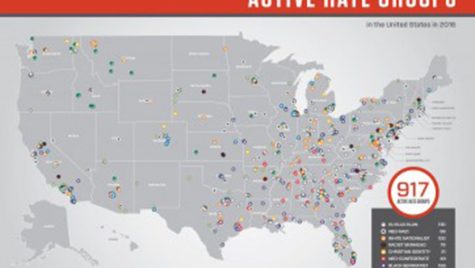 March 1
View All »
Recent Sports Scores
Tuesday, March 21

Girls Varsity Soccer

CHS 0 - Sand Creek 10

Saturday, March 18

Varsity Baseball

CHS 9 - Falcon 1

Tuesday, March 14

Girls Varsity Soccer

CHS 0 - Vista Ridge 2

Saturday, March 11

Varsity Baseball

CHS 27 - Widefield 9

Saturday, March 11

Girls Varsity Soccer

CHS 0 - Durango 4

Saturday, March 11

Girls Varsity Soccer

CHS 2 - Montrose 4

Friday, March 10

Girls Varsity Soccer

CHS 1 - Lutheran 4

Thursday, March 9

Girls Varsity Tennis

CHS 2 - Air Academy 5

Thursday, March 9

Boys Varsity Swimming

CHS 69 - Lewis Palmer 116

Thursday, March 9

Varsity Baseball

CHS 3 - Vista Ridge 2

Loading ...
Bekah Redinger, Arts and Entertainment Editor
Popular artist Ed Sheeran released his newest album, Divide (stylized ÷) on 3/3, 2017. The album is his first since "X", released in 2014. The album is on track to break...
March 8 • No Comments
Bekah Redinger, Arts and Entertainment Editor
On Thursday, 3/2, the Coronado Symphonic Orchestra had their third concert of the year, and performed excellently overall. "This concert was our best yet this year, it ...
March 3 • No Comments
The 89th Annual Academy Awards: Excitement, Honors, and One Major Mishap
March 1
The 89th annual Academy Awards took place on 2/26, and were a beautiful show featuring spectacular actors and actresses throughout. Every Oscar-winner was an amazing feature, actor or actress, and all were ...
The Gold Gramophones Go Home With These Lucky Few
February 21
Sunday, February 12th, was music's biggest night of the year! The 59th Annual Grammy Awards racked up over fifty winners and even more nominees. Here are just a few of the fan favorites that took hom...
February 15
There were three teams that garnered fan support at the Super Bowl Ll, the Falcons, the Patriots, and the Pepsi Halftime Show. While people rooting for one of the two football teams may have either celebrat...
View All »